OUR HISTORY
The Regional Office of the Southeastern US Bishops For Hispanic Ministry was created in 1978 to assist the dioceses of the episcopal regions V and XIV of the United States, in its pastoral service to Hispanic Catholics. It currently serves 30 dioceses in nine states in the southeastern United States. Coming from all Hispanic America, hispanics exceed 8 million in the region.
The Southeast Pastoral Institute (SEPI), is the educational branch of the Regional Office. It was born in 1979 as a response to the need for Hispanic education and as an accomplishment of the recommendations of the II National Hispanic Pastoral Meeting.
Since its foundation, SEPI has:
Helped establish more than 600 Hispanic communities in the southeastern region of the United States.
Covered more than 5,000,000 miles with the evangelizing work of our mobile teams.
Helped organize a Hispanic Pastoral Ministry in each of the 30 dioceses of the Region.
Distributed more than 273,000 books
Created the Regional Directory, updated every two years, reflecting the growth and organization of our Hispanic communities in the Southeast region.
Published 63 editions of the "Southeast" Bulletin which updates and informs more than 9,000 leaders within the nation.
Produced numerous audio-visual courses and music.
Broadcast numerous programs of La Voz del SEPI.
Graduated 78 students with a Master's degree in Hispanic Pastoral Ministry through Barry University
Offered 120 Schools of Ministries in different dioceses with more than 1,829 graduates in a 150-hour study program.
Provided 8 different Youth Ministry programs to help and guide our youth. As part of the annual program of "Pascua Juvenil", young people have written 35 books; The latest editions have been bilingual.
Organized 35 Migrant Encuentros.
Conducted 17 Regional Encuentros and every 2 years, 5 Provincials Encuentros.
WHO WE ARE
Organization of the US Catholic Bishops which coordinates and supports the Hispanic Ministry in the Southeast Region of the US
WHAT WE DO
Provide formation programs, evangelization and leadership development for Hispanic lay ministers and youth
WHY WE DO IT
To create and encourage communion in the Hispanic/Latino ministry in the Dioceses of the Southeast region
HOW WE DO IT
We offer services and pastoral leadership programs as well as formation for "Pastoral Juvenil"
Olga Lucía Villar
ovillar@sepi.us
Executive Director
Sister Ondina Cortés, rmi, PhD
sisterondina@sepi.us
Formation Director
Lizette Argüello larguello@sepi.us
Office Manager
Ricardo Pinto
bookkeeper@sepi.us
Bookkeepper
Norberto Gil
info@sepi.us
Physical Plant Coordinator
Carolina De Arazoza
itsupport@sepi.us
IT & Web Admin
Loisy Ogando
pastoralcenter@sepi.us
Book Service & Retreat Coordinator
Gabriella Escalante
gescalante@sepi.us
Youth Ministry & Social Media Coordinator
Libia Vega
info@sepi.us
Maintenance
Rosa María Valdez
formation@sepi.us
Administrative Assistant
Valeria Zaffuto
development@sepi.us
Development Coordinator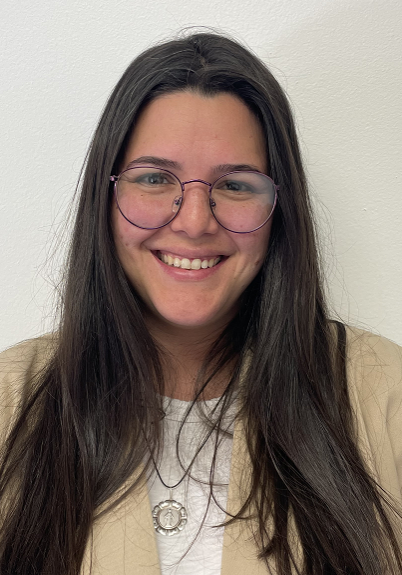 Daniela Párraga
outreach@sepi.us
Recruitment & Outreach Coordinator
Sister Lizeth Manrique
sisterlizeth@sepi.us
Prayer and Worship for Children Project Coordinator
WITH WHOM DO WE COLLABORATE?
OUR COLLEAGUES IN NATIONAL HISPANIC PASTORAL
INSTITUTIONS IN CONSORTIUM WITH SEPI FOR FORMATIONS PROGRAMS
OTHER COLLABORATORS AND RESOURCES OF HISPANIC PASTORAL
For more information please contact us by calling (305) 279-2333 or via email at info@sepi.us
The Southeast Regional Office for Hispanic Ministry and its Pastoral Institute, SEPI, assist the Catholic Bishops in the 30 dioceses belonging to the 9 states of Regions V and XIV. Click on the name of a diocese to contact information.
MAP OF OUR ECCLESIASTICAL PROVINCES
"To promote the common pastoral action of different neighboring dioceses according to the circumstances of persons and places and to foster more suitably the relations of the diocesan bishops among themselves, neighboring particular churches are to be brought together into ecclesiastical provinces limited to a certain territory. "(CC431,1).
"A metropolitan, who is the archbishop of his diocese, presides offer an ecclesiastical province. The office of metropolitan is joined with an episcopal see determined or approved by the Roman Pontiff." (CC435).
The 30 dioceses belonging to the southeast region are grouped into 5 ecclesiastical provinces: Atlanta, Louisville, Miami, Mobile and New Orleans.